Which Water Heater Is Best For My Home?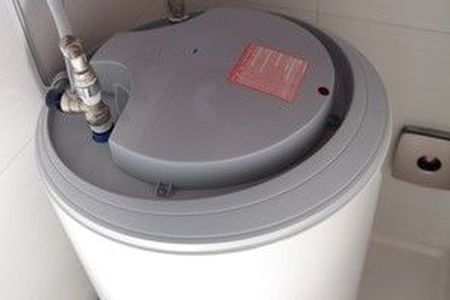 Consumers can get frustrated when attempting to select a water heater for their home because there are so many types. Discovering which water heater will benefit their needs best, depends on a few factors like house and family size. No matter what water heater you select, they will all have their pros and cons. Some are very energy efficient, while others have the capability to provide hot water on demand.
The most popular type of water heaters is:
Storage tank water heaters
High-efficiency tanks
Tankless water heaters
This article will go over the various types of water heaters available to your home or business so that you will be able to decipher which heater would suit your needs best.
One of the most popular types of water heaters is storage tank water heaters. They can hold up to 20-100 gallons of water, which customarily can accommodate most homes. Some storage tank water heaters are insulated, which can reduce heat loss and increase hot water output efficiency. Benefits are:
You get instant hot water
Water pressure can last longer
They can last for 10-12 years
Multiple appliances can be run simultaneously
Even though storage tank water heaters, like electric water heaters, are the most popular choice when it comes to hot water heaters, high-efficiency water heaters come in at a close second. They have the ability to just as efficient, if not more than other models- sometimes by 40%, possess more insulation, and they have heat traps that reduce the loss of heat. Other features are increased energy efficiency and electronic ignitions that eliminate the need to have a pilot continuously lit.
Similar when it comes to energy efficiency, tankless water heaters offer maximized efficiency because, unlike storage tank water heaters, they don't keep heated water stored in large tanks. Some homeowners add tankless water heaters in addition to traditional water heaters to increase the hot water output if they feel they aren't getting the capacity of hot water they need. Some Benefits of tankless water heaters can be:
You will notice a reduction in fuel consumption by as much as 30%
They are small, so they don't need a ton of space
Due to the fact that the water is "on demand" and not constantly heated, your energy cost can be significantly reduced.
If you need help deciding which water heater installation would be the best choice for your New Jersey home or business contact one of our professional water heater specialist today!