Is switching to a tankless water heater for me?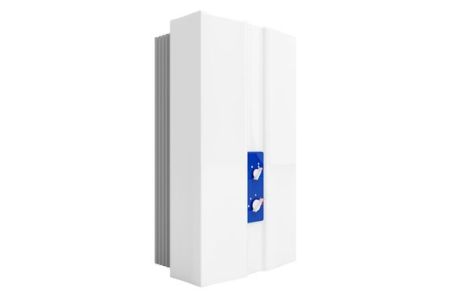 As a homeowner who wants to save money and make the planet better, you may be thinking about installing a tankless water heater. Traditional storage tank water heaters are big, and they don't allow you to have the continued supply of heated water you need to keep your home running efficiently. They also can consume a lot of energy and can corrode or can come up with other problems after only 10 years. It only makes sense to look for a greener and more cost-effective solution when it comes to heating your water.
The benefits of having tankless water heaters are you get hot water on demand. However, with a storage-tank water heater, you have to wait for the hot water to be filled and heated before you can enjoy it again. A tankless hot water heater is very effective, and you get the hot water when you need when you want it. Also, it is energy efficient because there's no tank full of water that has to remain heated at all times, so you'll save money because your energy bills will be lower.
Another benefit of investing in a tankless water heater is as long as it is maintained properly, it could last you for about 20 years, which is 7 years longer than a traditional water heater. If your home is large and you have a very large family or a large commercial property, you will want a water heater that can last for as long as possible before it needs replacing. Tankless water heaters, unlike conventional water heaters such as an electric water heater, won't suffer from cracks and leaks after years of use. Many homeowners love the tankless water heater because they are small. They utilize less room in a home because they have small dimensions. For comparison, conventional tank models can be the size of a refrigerator, while tankless models can be about the size of a desktop computer.
There are some drawbacks to deciding to purchase a tankless water heater, one of the main ones being cost. Tankless water heaters are more expensive than conventional water heaters, however, can save you money in the long run. Also, the flow rate of hot water may be less when using a tankless water heater compared to a traditional one. Some homeowners opt to install a second water heater for household appliances that utilize hot water to offset this issue.
If you are ready to switch to a tankless water heater but aren't sure which type is best for your home, give our experts a call at Pro Water Heaters NJ. We will assess the situation of your home or business and offer advice on the most cost-efficient options. We can also remove your old water heater and install the new one. Give us a call today! We are ready to earn your business.