Is It Time To Replace My Boiler?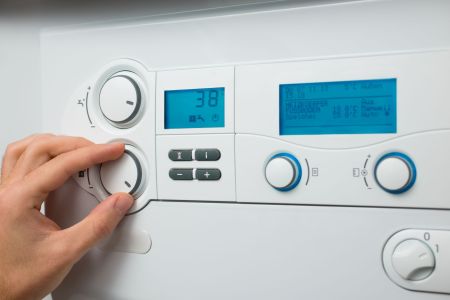 The boiler in your home is an important part of your everyday life. A boiler that is old or outdated, however, can cause you major issues and, if not maintained appropriately, can be a danger to everyone in your home or business. If you aren't sure if it's time to replace your boiler. Here are a few things to consider:
Is your boiler over 15 years old?
One of the best ways to determine if your boiler should be replaced is its age. Boilers, similar to gas water heaters, go through large amounts of wear and tear. A boiler that has had 15 plus years of use may be less efficient and become warped. Replacing a boiler can save you money in the long run because a new boiler it won't work as hard to produce hot water and become more efficient.
Your boiler isn't producing hot water
An inefficient boiler can eat up power because it will consistently rely on energy to keep the water temperature in your home maintained. If you've noticed that your water is lukewarm or if it is taking longer to reheat your water, then you may need a new boiler. There can be many factors when it comes to why your boiler may not be working as well as it used to. Dirty water that sits in the boiler creating sludge can be a cause for water not getting as hot as it should as well as something a little simpler like the boiler needing overall maintenance.
Your boiler may be leaking
If your boiler is leaking, it is definitely time to look into purchasing a new one. A leaking boiler can be a serious hazard to your home and cause a spike in energy bills. If you aren't sure why your boiler is leaking, it is best to let a professional water heater expert assess the situation and help you decide if a repair is possible or if you require a new boiler.
Your boiler smells
If you have noticed any type of weird or pungent smell coming from your boiler, then it may be time for a repair. The odor from a boiler can indicate rust deposits or dirt that needs to be removed.
Constant repairing
If you constantly have to repair your boiler, then it is more than likely time for a new one. The older your boiler gets, the more costly it is to fix it. Also, because boilers aren't the most popular water heater option, the availability of parts becomes an issue.
If you are experiencing any of the above problems with your boiler, then give out professionals at Pro Water Heater NJ a call today. We provide superior heating support all around New Jersey and can assist you with your boiler repairs and installations.